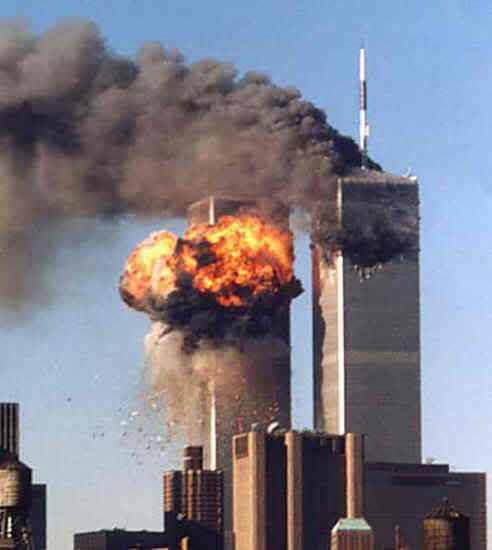 Every year on this day, MSNBC rebroadcasts in real time the events of 9/11 as they were shown on The Today Show.
I'm sitting here watching it now as I write this (and apparently so is my BlogHer pal Bossy!)
And I can't stop watching it.
I watched it on 9/11. As someone who resides "in the shadow of the nation's capital," I lived a certain portion of the events of that day, as well. As the crow flies, the Pentagon is pretty damn close. Mr. PunditMom learned the hard way the virtual impossibility of evacuating this city — his normal 15 minute commute on a main D.C. artery took close to four hours after his building was evacuated, the fighter jets buzzing continually overhead to protect D.C. air space.
The possibility of things happening here again is one of those thoughts that lives in the dark recesses of my mind that I try to keep at bay.
Yet, I can't stop watching.
I know what happened all too well — in New York, at the Pentagon and in the field outside of Pittsburgh. But I can't turn away from the images — the towers collapsing, the mountainous plumes of smoke emerging from the crash sites, the voices of Katie Couric and Tom Brokaw and Matt Lauer trying to remain calm and even in the face of the unfolding devastation, not knowing how much more was to come.
Most of the year, I am able to file it away in the corner of my brain where I keep the thoughts that need to stay walled off in order for me to go about the routines of my life without crumbling.
But today, I can't stop watching.
Related Posts: